Here at Wilsonville Family Chiropractic we strive to make sure our patients are educated so that they can fulfill their wellness potential.
We like to put on classes and to schedule events here and around town to promote wellness for our exsisting patients and the community. Check our calendar for upcoming classes and events!
Whole 30 Challenge
Family Chiropractic does a Whole 30 Challenge a couple times a year. This class features the life-changing book. "It Starts With Food: Discover the Whole30 and Change Your Life in Unexpected Ways". Doing the Whole 30 Challenge can help with many different health issues. Diabetes, High Cholesterol, High Blood Pressure, Obesity, Acne, Chronic Fatigue, Sinus Infections, Headaches and so much more! Come join us during this class, you
wont regret it!

Click here for a yummy Whole30 Breakfast!
Queen of the High Road Event
Dr Duemling leading the Sole Sisters 1/2 Marathon Group Advanced Training workshop on performance and injury prevention. A six mile pre-workout presentation. Thanks to the Sole Sisters for attending and nice work on your increasing mileage! Train hard-live well!
Dr. Jeff Spencer

Lance Armstrong's "Tour De France" Team Physician
Presentation in Wilsonville 05/2010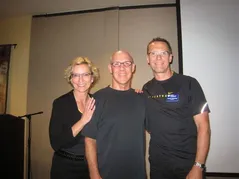 Ball/Pilates Class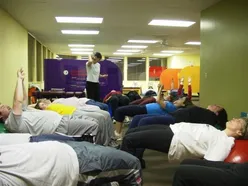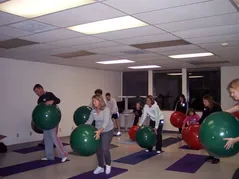 "Cooking in the Raw" with the Dr's
"Fun in the Park" Community Event
KATU's Back-to-School Backpack Segment